We used to participate in a local grape harvest every year before the kids were born. We never tempted to go back, we thought it would be too difficult with kids. You are going there to work but at the same time, you have to look after the little ones and entertain them.
This year we decided to try, and it was a success!
Both Pixie and Manny had fun, they were as independent as possible in their age, both my husband and I managed to work all morning!
It was perfect!
We had to wake them up very early, we thought they would sleep in the car but not. We were out in the field by 7.45 and they weren't tired. Not sure how! After a while, Manny decided he wanted to get out of the carrier and be free. He didn't go far from us but had fun tasting the grapes and exploring nature.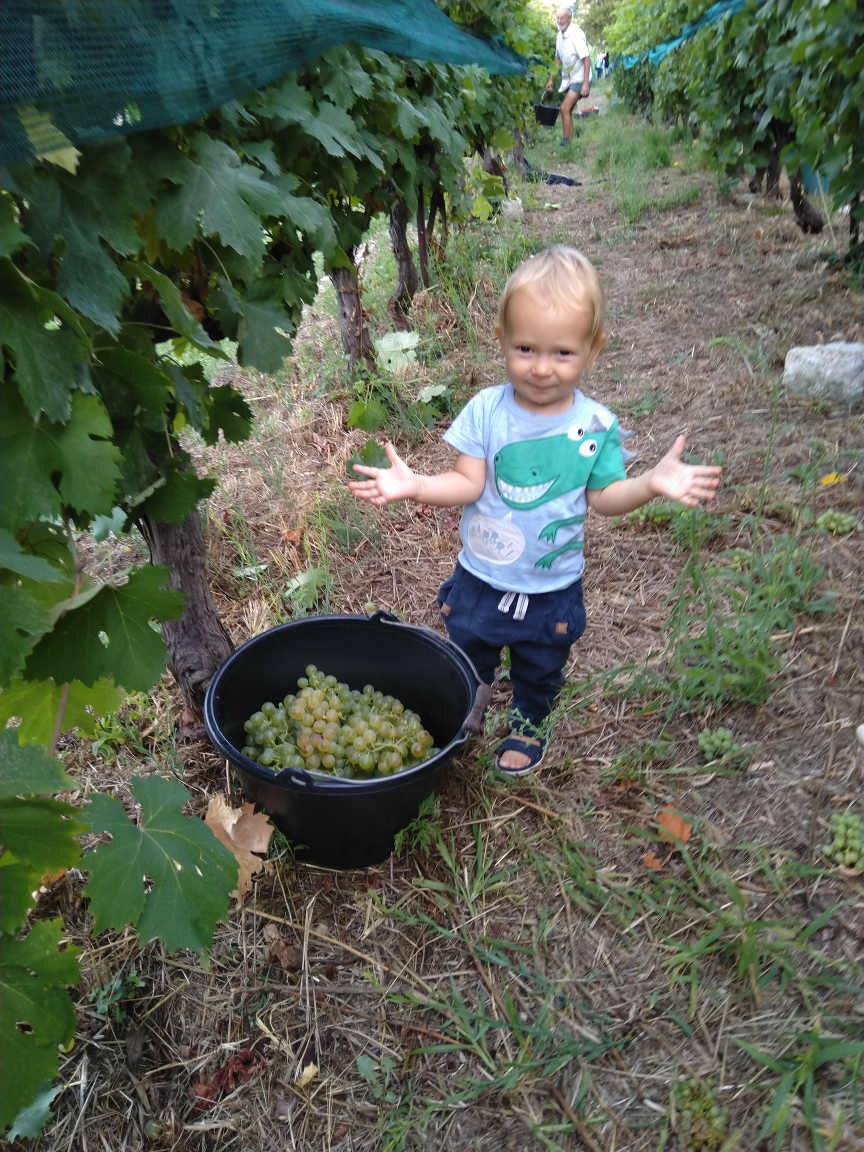 Pixie wanted to take part as well so when I cut down the grapes she put them in our bucket, she tried carrying a full one when we were ready but realized soon enough that she rather take the empty buckets 😊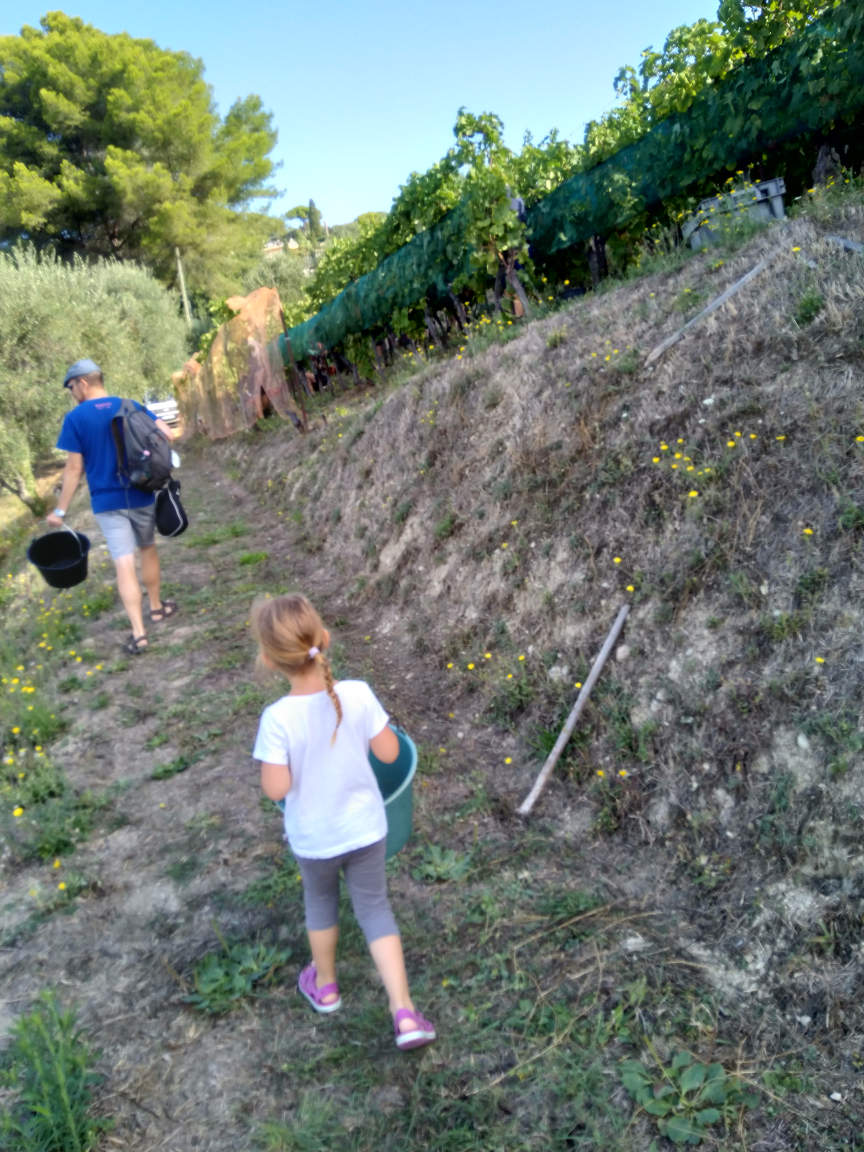 After working for a few hours by the time the kids started to get tired we finished the job! We were so proud of the kids, they were so patient had had fun!