During the last few weeks I got very comfortable. Sometimes we walked with Pixie to the playgroup and she had so much fun holding my hand and walking next to me.
One time we even used our pushchair because I had a doctor's visit and I never know what to do with her in the exam room, she would have fun running around and playing with everything not intended for kids but I feel that's not appropriate at the doctors. Since the pushchair is something very unusual for Pixie she always stays still in it and just observes her surroundings.
But these are just rare occasions, I'm still carrying Pixie somewhere every day. Usually we do not need much stuff with us. Keys, bus pass, my purse and her changing bag. Those are the easy days!
When we go into the town I try to get everything done which usually leads to my sherpa situation. I carry Pixie, my bag the groceries. But I still find it easier to get around with lots of stuff and a baby on me than trying to manoeuvre with a pushchair opening doors getting up and down the stairs.
Last time I went to pick Pixie up from her nanny, I had my bag her bag and I got her a wooden garage toy. It seemed a challenge at the first sight but I managed! She even wanted to play with the garage while being in the carrier. This can be added to the list of things to do in an ergo baby, sleeping, sightseeing, having a rest, breastfeeding and playing with a garage that mummy is carrying!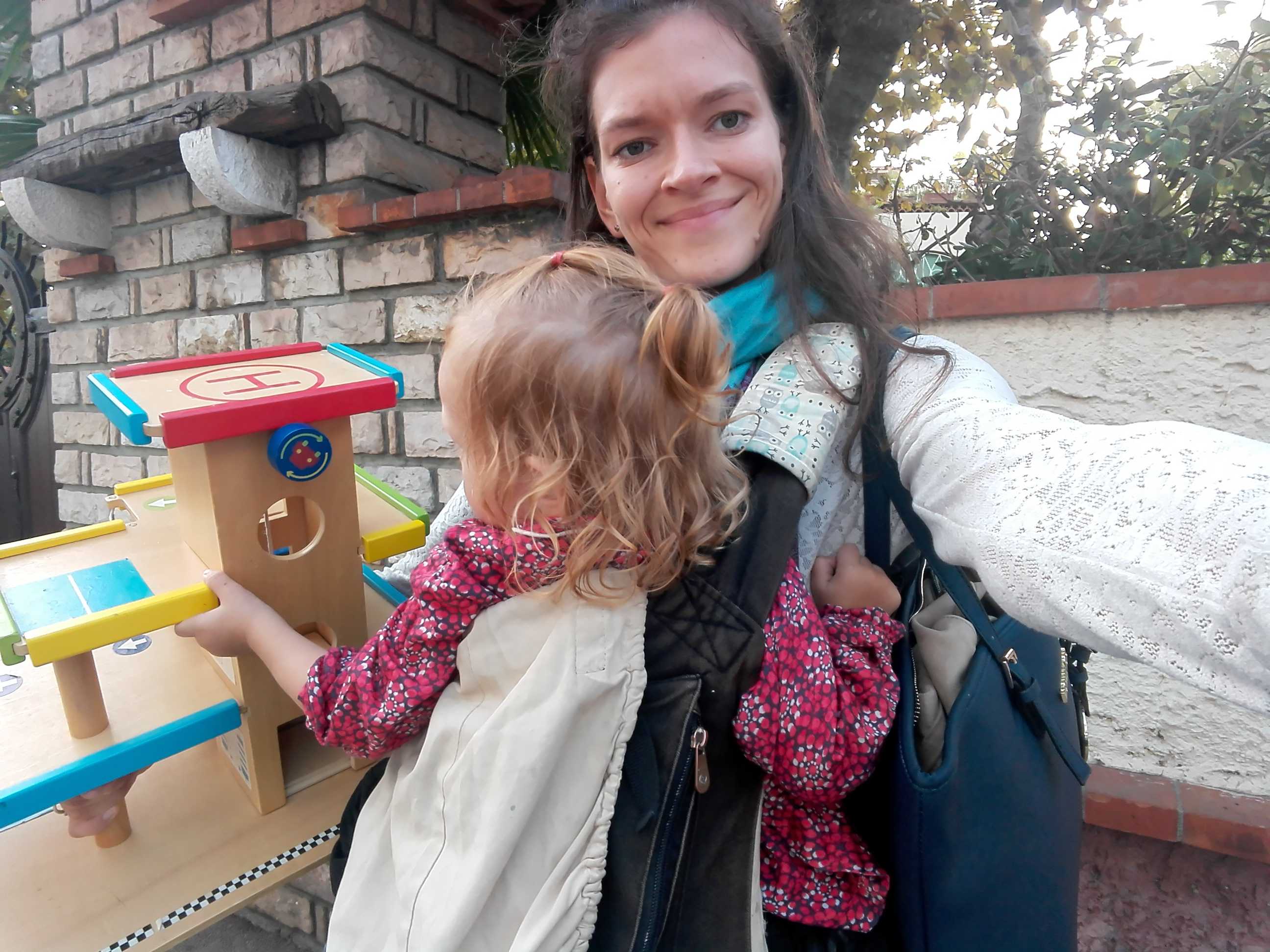 Don't be afraid if you have to go shopping with a baby! If she is in the carrier she won't make a mass in the shop and you will be capable of carrying your baby and your shopping bag or her new toy as well! It can be done!