When Pixie was watching cartoons on YouTube (yes she is allowed to 🙂 ) a random Christmas cartoon cane on. It was late October but ever since she is in full Christmas mode! Every week she would like to go and get the tree and doesn't get why she needs to wait for more.
During the weekend I tried to explain to that some kids are not as lucky as she is and they do not get presents. I asked her if she would be willing to give one of her toys to a child to make him happy and she was so excited!
She runs into her room and picked out two toys without hesitating! I was so proud! I kept asking her if she understood and she knows that she won't get these toys back.
During the next few days, we picked out a couple of other ones and one morning we took it to one of the places collecting toys this time of the year.
She was so happy all the way there, she was kept saying boy happy, boy happy - meaning a boy will be happy when he will get the toys.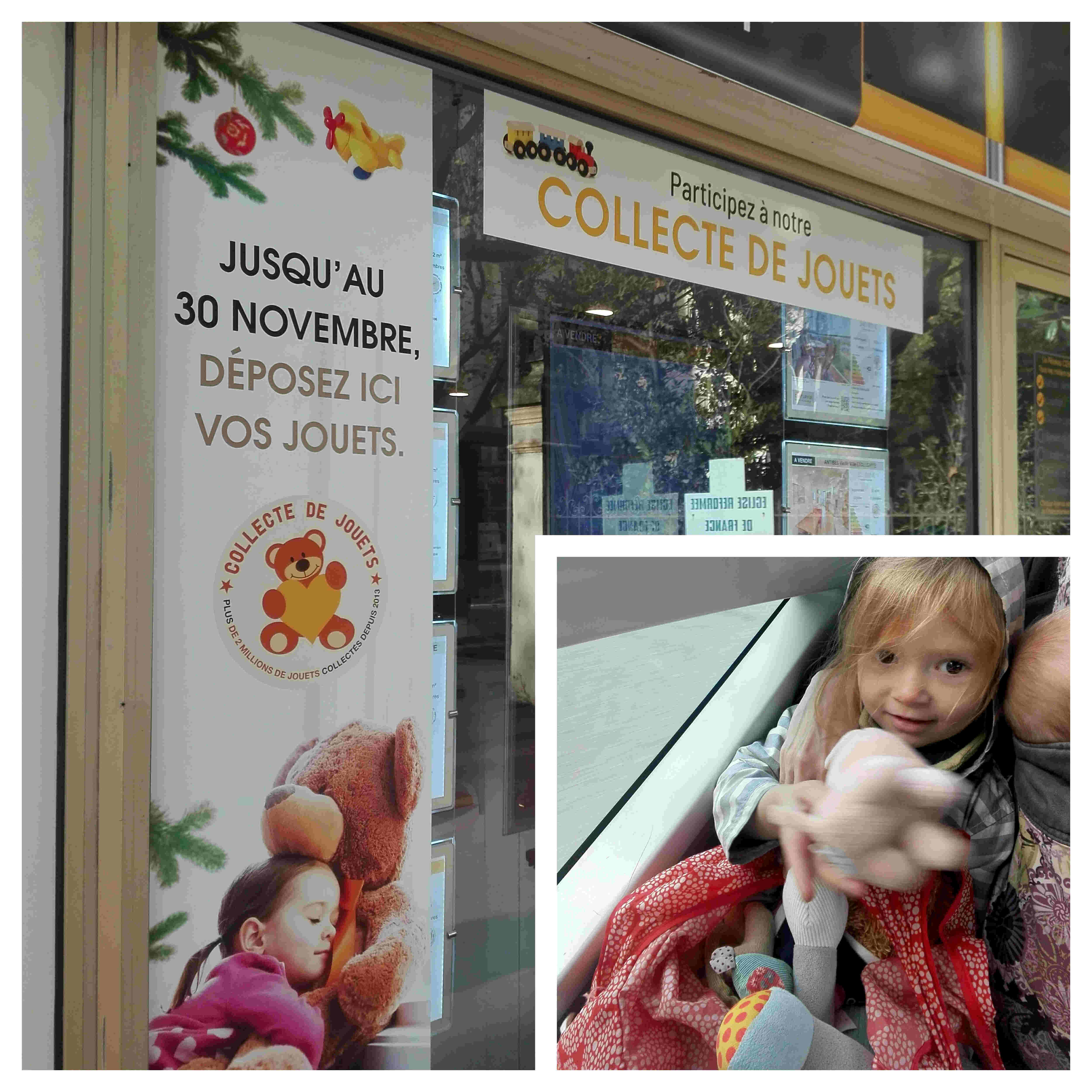 She was a bit surprised when we got to the place I think she expected to hand the toys over directly to a child and didn't get why there are so many other toys already.
And a bigger challenge came when she saw a boy she liked. It was hard to explain to Pixie that she is not allowed to take toys from there. I can imagine how difficult can it be for a two and a half years old. She is dropping off a bag full of toys but she is not getting even one, although there are so many toys there already.
I'll try to explain to her again that it is just a collection point and they Santa will deliver these presents for the kids.
I'm so proud of her, she is so protective of her things and doesn't like to share. But when I explained that it was for a good cause she gathered so much!
I'm sure there are a couple of toys your kids are not playing with any more. During Christmas, there are so many opportunities to give these to those in need.
I hope Pixie's presents will make a few kids happy.