We've been going to a playgroup twice a week with Pixie and Manny. It's the perfect setup for me, singing, playtime, arts and crafts for the bigger kids, snacks to keep the kids' energy up and coffee for the mums.
It's incredible to see how great Pixie is getting in crafting. She is now able to follow directions and her movements are coordinated. She has made some cute things this year.
Now that it is the holiday season we tried to do some Christmas decorations with the kids.
Her attention span is so little, she didn't manage to sit at the crafts table every time to finish them but luckily at the playgroup the mums are eager to finish what the kids have started.
Here area few things we made this year: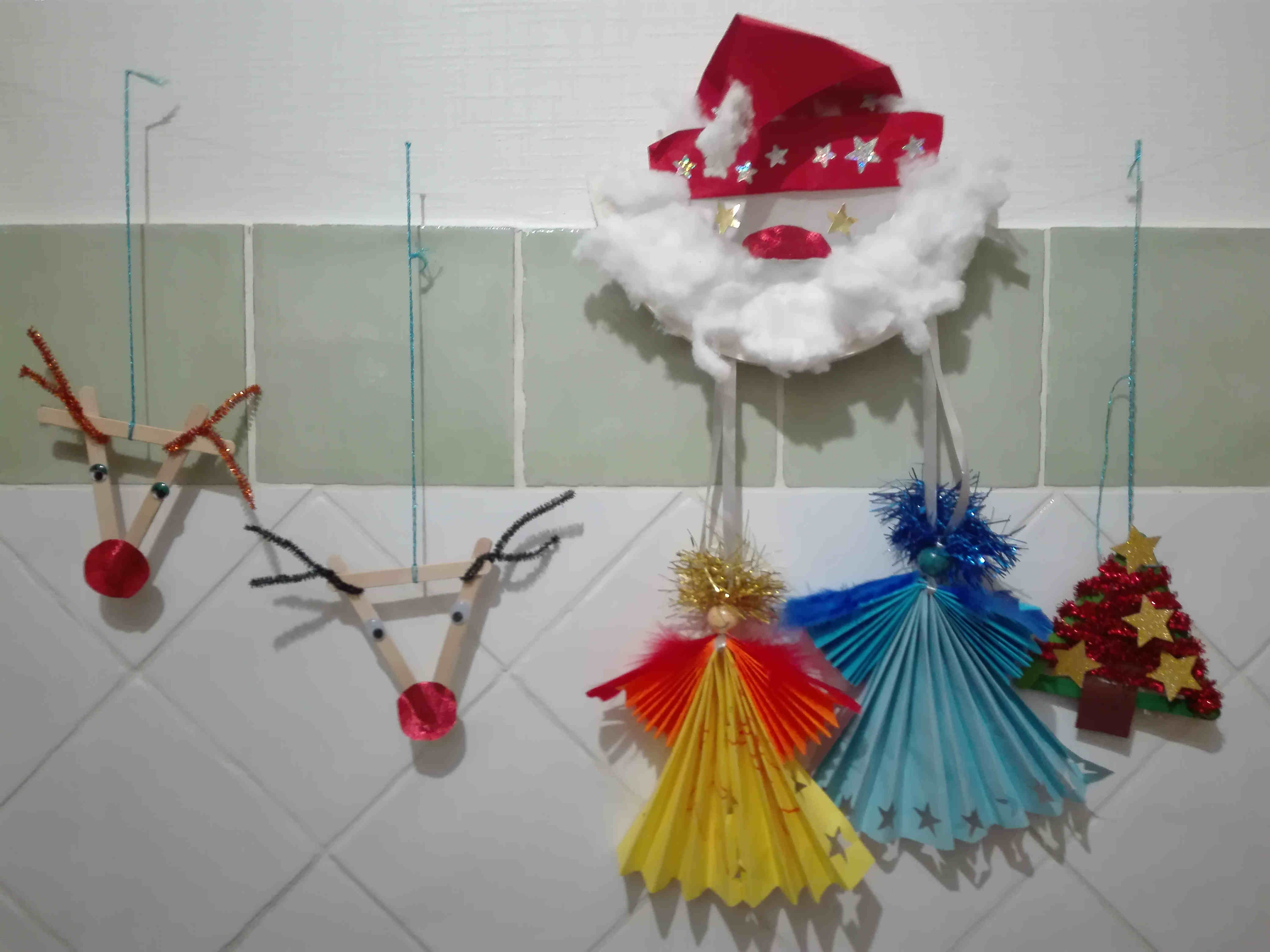 They are so easy to do! And it's also fun for the mums! You only need some glue, sticks, paper, paper plates and cotton. But if you don't have all just be creative!
Pixie is so happy to see her decorations up in our flat!